Since 2004, Grant Baciocco has been a pioneer in the world of new media, producing, writing and performing on several new media projects that have been featured on iTunes, TiVo, in SPIN magazine and considered for Grammy awards. The book Podcasting For Dummies named Grant one of the Top Ten Most Influential People In Podcasting (CLICK IMAGE TO READ PAGE FROM BOOK). He has a track record for delivering fun, high quality projects that engage audiences around the globe.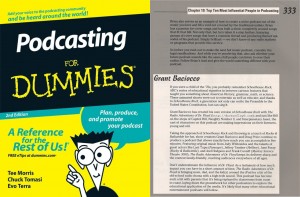 Below are a list of current and past projects that Grant has had a hand in creating.  Scroll down to read about the individual projects.

The Radio Adventures of Dr. Floyd
creator, producer, head writer, performer
– Over 150 story driven episodes – both Audio & Video
– Guest stars including Jeffrey Tambor, June Foray, Stan Freberg, Chuck McCann, Chris Hardwick & more
– 81,000 downloads 1Q 2010
– Over 11 awards including Grammy Consideration
– www.DoctorFloyd.com

The Henson.com Podcast
creator, producer, host
– Official Podcast of The Jim Henson Company
– Over 100 episodes both Audio & Video
– Award nominated
– Loyal fan following
– www.Henson.com/podcast.php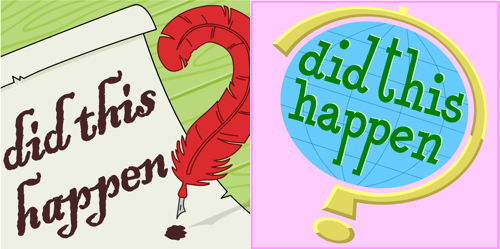 Did This Happen?
creator, producer, performer
– Family Friendly Historical Podcast
– 52 episodes since July 4, 2010
– 50,000 downloads since July 4, 2010
– Featured on iTunes
– Award nominated
– www.DidThisHappen.com

The Tales of Deputy Guppy
creator, producer, performer
– Family Friendly Western Adventure Podcast
– email for details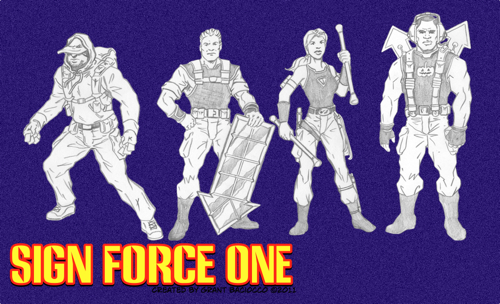 Sign Force One
creator, producer, performer
– 'Adults Swim' Style Comedy Podcast
– email for details