Puppet Up! – Uncensored in San Francisco November 13-16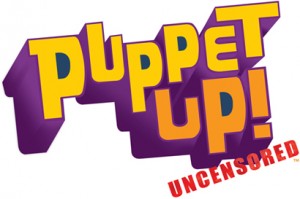 Hey San Francisco Bay Area!  I'll be joining The Jim Henson Company's Puppet Up! – Uncensored for a run of shows at the Marines' Memorial Theatre in San Francisco.  I'll be in the shows November 13 through November 16th and tickets are on sale now!  You can get your tickets by CLICKING HERE.  Here's the show info for the shows I'll be in:
Thursday, November 13 – 8pm
Friday, November 14 – 8pm
Saturday, November 15 – 6pm & 9pm – TWO SHOWS!
Sunday, November 16 – 7pm
Hope to see you at one of the shows!