New Song! Frankie by Throwing Toasters/Mr. Grant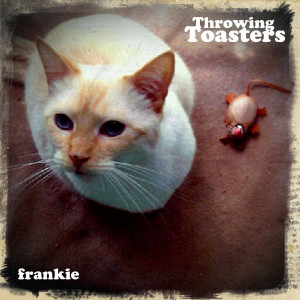 PURCHASE LINKS:
iTunes | Amazon | CDBaby.com | Bandcamp
I have a brand new song out called Frankie and you can pick it up at on iTunes right now (CLICK HERE)!  It is also making it's way through all the other digital pipelines as well.  I will update this post as they appear.
It has been some time since I've officially released a brand new piece of music, but that drought is over today as we welcome Frankie into the world!
This song is released under the Throwing Toasters catalogue of songs, but it could have easily be released as a new Mr. Grant song,  It has been a hit at my kid shows at Flappers and Libraries.  It is 100% kid and work safe!
It's the first song I wrote on mandolin and it is based on a true story.  Honest.  No really.  You can read the story behind it on my blog by CLICKING HERE.
This track features the amazing instrumentation of Steve Goodie who plays, well, everything on this track.  As a bluegrass fan, I'm really in love with how it turned out and I hope you enjoy it as well.
I am, of course, sending the track to Dr. Demento for airplay on his show.  If you have a moment, why not request the song by CLICKING HERE.  PLEASE, just one request per week.
The best part about all this is that this isn't the only new song that I have in the works.  A second song, Unfriend will be out shortly, followed by a brand new, never before heard on the internet, song called Everyone's Invited!  More news on those tracks in the future, but for now, I AM enjoying Frankie and I KNOW you will!