Puppet Up! Uncensored in Culver City, CA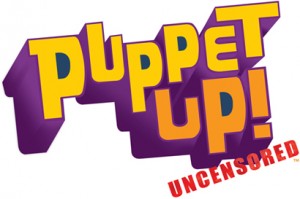 Puppet Up! Uncensored is headed back to The Kirk Douglas Theatre in Culver City, CA for a run of four shows March 18-21, 2015.  The production, obviously, wants to open strong and close strong because they've asked me to perform in the opening and closing shows.  If you live in Southern California and want to come see me perform in Puppet Up! get your tickets for either of the two dates below:
Wednesday, March 18, 2015 – 8PM
Saturday, March 21, 2015 – 8PM
Tickets are available by CLICKING HERE.
I will warn you, the last time the show was at The Kirk Douglas Theatre, they sold out very fast.  Don't miss out!  Get tickets today!